We have been asked if we will service other brands of machines besides Bernina. Good News!
Roger and Monroe are now servicing all brands of machines. If your machine is not sewing as it should, bring it in for a "COA" (clean, oil, adjustment).

If your machine is still under warranty and in need of repairs, please take it to your brands dealer.
Yes, we will service your Featherweight too.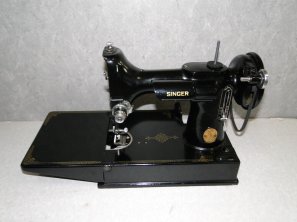 Do you service Longarms?
Yes. By appointment and only on Mondays.
Servicing a longarm requires the technician to
travel to you to do the service.
We can perform a COA (clean, oil, adjust) and level
your carriage and frame if needed.
If your machine is a midarm (less than 18" throat space)
and you can easily remove it from your carriage, you
can bring it in for service.
Longarm machines brought to us for service are not subject to the Monday only requirement.